UPDATE:
When I was looking for the sagetvtranscoder.exe process last night, I didn't have "show processes for all users" checked in the Windows Task Manager. This morning I found that sagetvtranscoder DOES run for live TV and for the recorded shows that playback OK. For the shows that do not work, sagetvtranscoder fails to run (or runs momentarily then quits - not sure on that since TV is in the other room).
Also, I found that the screen is not always black. I captured a couple of screen shots (blurry, but you get the idea) of cases where the screen had garbled video or a solid color.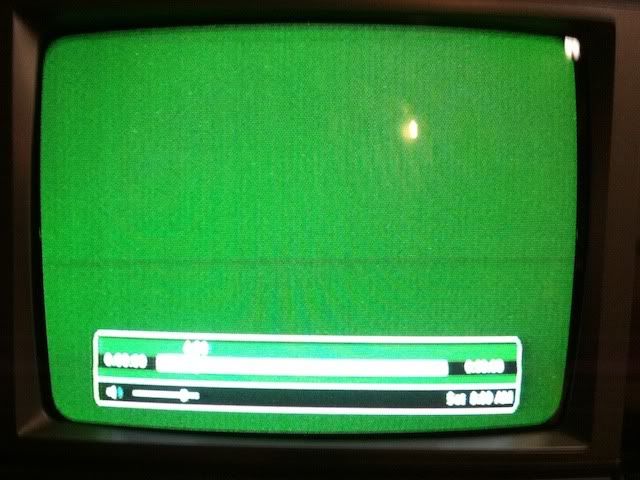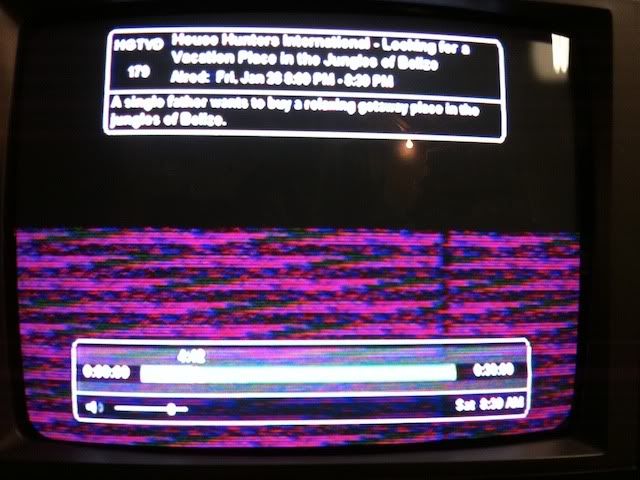 Now my hunch is that sagetvtranscoder chokes on certain recordings. It must start up, send some junk video to the MediaMVP then quit. Whatever junk was sent to the MediaMVP is what gets displayed.
The recordings that don't work were recorded that same way as some of the recordings that DO work. Some are from a QAM digital tuner (local stations on Comcast) and others through an HD-PVR (fed from Comcast cable box). The recordings that do not work on the MediaMVP (through transcoding) are fine when viewed on the HD Media Extender and on the PC itself. Of course, no transcoding happens in those two situations.
I came across this thread :
http://forums.sagetv.com/forums/show...06&postcount=9
but have not tried this approach yet. Some recordings DO work, so I'm not sure that change would help.
Any other ideas or suggestions?