SageTV midia not changing location.
---
This started a few months ago, and is getting annoying.
If I download or move a file SageTV scans it and shows it in a location. If I later move that file or reorganize any files SageTV shows and plays them from the old location, and does not show them in the new location.
First screenshot shows the folder that should show Season3, second image shows where SageTV lets plays it from.
And on the right you can see the drive location where season3 is stored.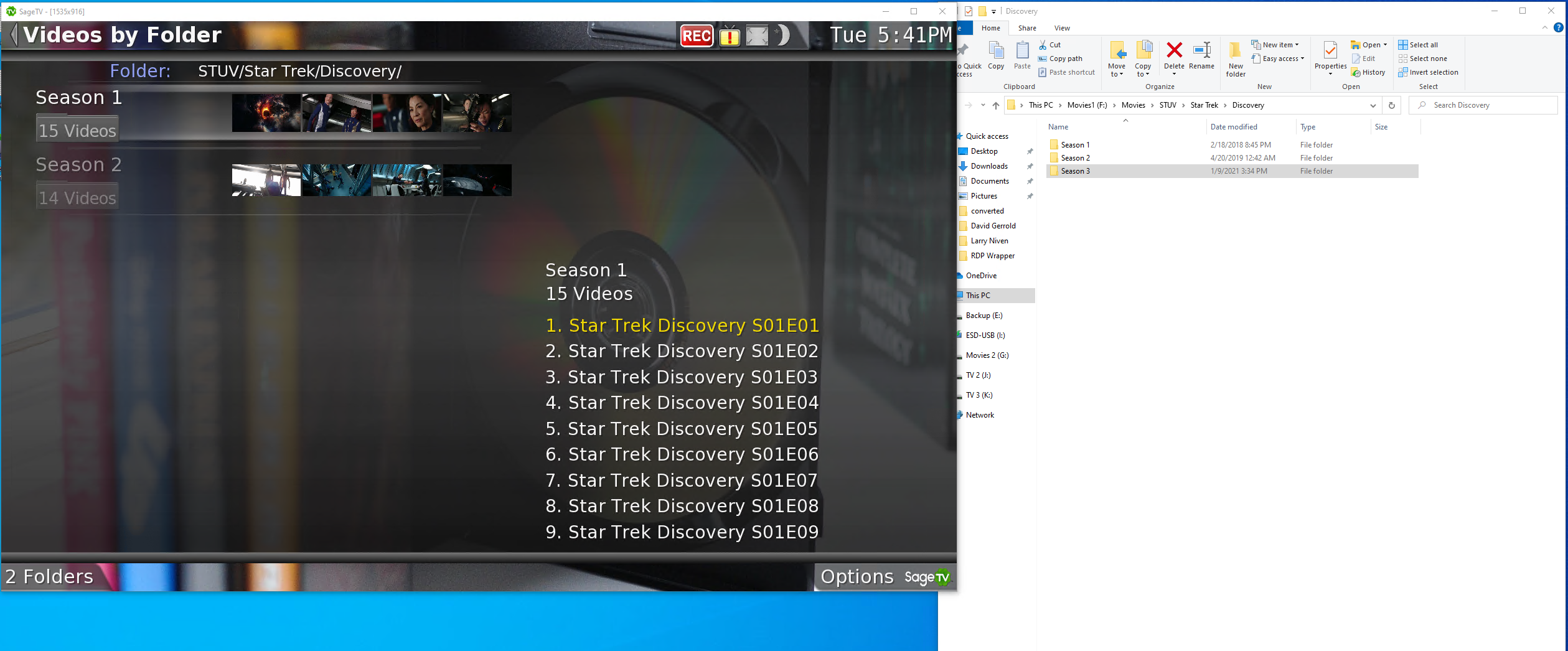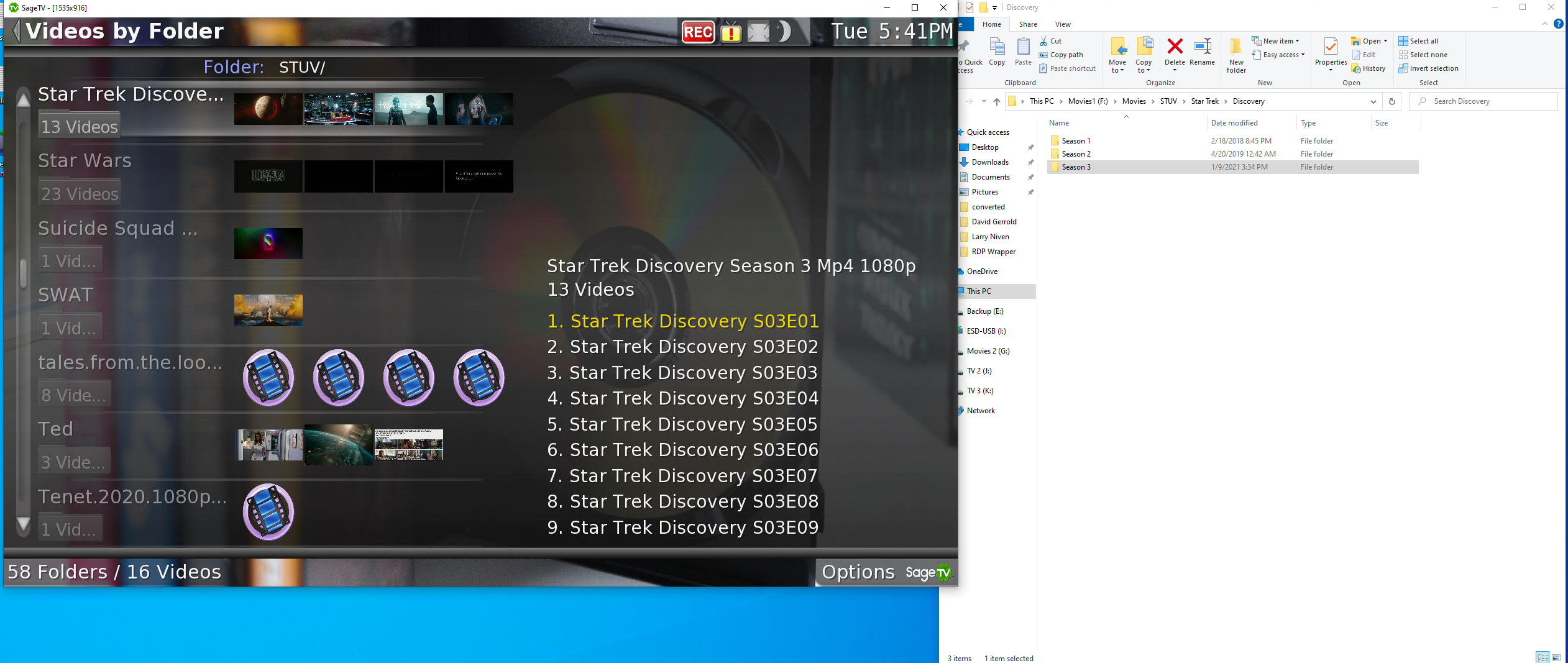 __________________
SageTV Server: AMD Athlon X2 4400+ 65W, 2GB PC6400 Corsair Ram, Liteon 20x DVD-RW, 2 x HVR-2250 - 1 x HVR-1800 - 2 x HD-PVR, 1 x 1TB - 1 x 2TB - 2 x 500GB - 3 x 750GB, 3 x SageTV Clients